60% Savings!

Subscribe Today!

Subscribe to Assisted Living Consult in print at the Preferred Discount Rate of just $18.95 for a full year!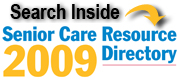 What a Pain!
(PDF, 380K)
Richard G. Stefanacci, DO, MGH, MBA, AGSF, CMD • p. 6
Assisted Living Challenge: Heightening Awareness of Venous Thromboembolism
(PDF, 852K)
VTE is a silent but potentially serious threat to the health and lives of many assisted living facility residents. ALFs should approach VTE awareness, recognition, treatment, and monitoring aggressively and use all available educational opportunities to spread the word—with prevention and early identification as key goals.
Jeannette Wick, RPh, MBA, FASCP • p. 8
Medical Transfers of Assisted Living Residents: Analysis of Outcomes

(PDF, 329K)
There are numerous decisions, policies, and communiqués necessary to make sure that transfer decisions are made in a way that best serves assisted living facility residents. By conducting an analysis of outcomes, as one facility did, it becomes clearer what works and where changes may be beneficial.
Anne Ellett, MSN, NP • p. 14
MTMS and the Million Dollar Question: How Will ALF Residents Benefit?

(PDF, 266K)
The Medicare prescription drug benefit is coming soon. Yet many ALF leaders and staff have questions about many aspects of the benefit, including the provision of Medication Therapy Management Services. This article offers
some insights into the MTMS, how the initiative will work, who is eligible, and how these services will be provided and by whom.
Richard G. Stefanacci, DO, MGH, MBA, AGSF, CMD • p. 19
AMDA Clinical Practice Guideline: Pain Management in ALFs
(PDF, 407K)
This adaptation of AMDA's clinical practice guideline on pain management addresses key steps ALFs can take to ensure that residents with pain receive prompt and adequate treatment. This summary also offers information to help prevent pain from going unnoticed or untreated because of misconceptions or fears on the part of residents, family members, staff, or practitioners.
American Medical Directors Association • p. 28
Requests for reprints of Assisted Living Consult articles or permissions to
use article content may be sent to Jennifer Kenny at jkenny@healthcommedia.com.